Welcome to The STRIVE Initiative!
S.T.R.I.V.E. (Strengthening Tomorrow Requires Initiative & Vision Everyday).
A non-profit 501(c)(3) organization.
Our Mission
To unify and strengthen our communities by facilitating and fostering connections that equip and empower stakeholders, especially our youth, to make positive personal, professional, and societal impact.
Our Vision
We envision an authentic and thriving community in which adults and youth have the power and voice to fulfill the dreams they have for themselves and their communities.
FUNDRAISING EVENT:
Amazing Raise – 10/01/2020 – 10/31/2020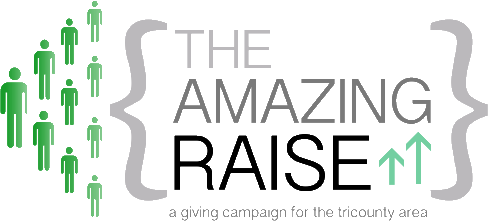 Every October we are proud to be among the organizations recognized by the TriCounty Community Network as a participant in a regional online fundraiser called The Amazing Raise.
Every nonprofit receiving a donation receives a portion of the match fund, increasing the value of every dollar donated.
You can schedule your donations using this link Amazing Raise Tri-County. Checks that are dated within the month of October and say "Amazing Raise" in the memo will also be counted. Checks can be made out to Strive Initiative.
We Need Your Support!
There are many ways that YOU can help make Pottstown a more connected community:
Be a mentor to a young person
Make a donation to support STRIVE's work
Volunteer to connect with our community in new ways
.