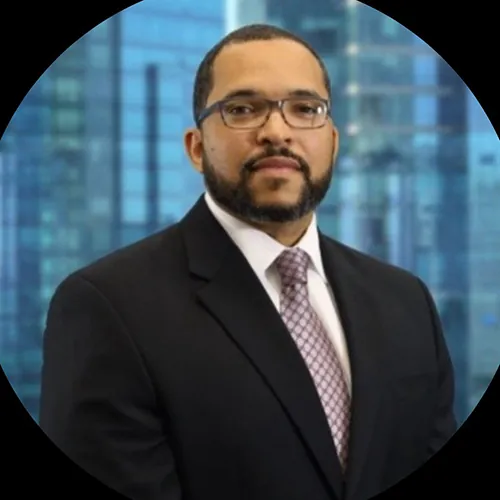 Mr. Dimitri Smith joined New York Life Investments ("NYLIM") in 2006 as a mutual fund accountant. Prior to NYLIM, he was a senior mutual fund accountant for Prudential Investments and worked in the accounts payable department at the Vanguard Group.
During his current tenure at NYLIM, Dimitri is required by the company to monitor the daily, weekly, monthly, semi and annual process for the fifteen mutual funds he oversees for the company. Dimitri is also responsible for making sure these funds adhere to company compliance requirements, SEC rules and provide multiple audit companies proper ad hoc support to complete their necessary audits.
Dimitri is a graduate of Temple University, where he majored in Business Administration (Accounting) and minored in African American studies.
Dimitri currently reside in New Jersey with his wife of 15 years and their two daughters. When he is not working, you can find him transporting his daughters to all their extra-curricular activities, or trying to maintain consistency with weight lifting exercises.
"This program has connected me with a student I probably would have never met or discovered in passing. The idea of bringing mentoring to students is genuine and genius. Students who have hopes, dreams and goals, but don't know how to attain them or who to reach out to help them reach their dreams and goals." – Mentor
"I am so grateful to have a mentor working with us. He is so positive and cares so much about the community. It would be wonderful to have a mentor like him in every classroom because of the impact he makes" – Teacher
"My mentor is caring and sweet. She guides me through a lot of things in life, like troubles with people or family stuff." – Mentee